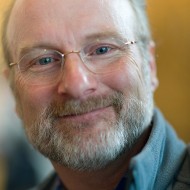 Welcome from
Rod
Rod is retired after a career encompassing biomedical engineering (and a role in the development of the first cochlear implant) and management consulting as a partner with global Firms including McKinsey & Company and Accenture. Some of the business concepts that he has applied widely are available through this now also "retired" business website. His wife Su has lead the way raising a wonderful family, more of which can be learned here.
Rod continued to apply his professional skills in the Australian tertiary education and research sector. He works as an Associate Professor in the Electrical Engineering at the University of Melbourne – addressing the transformation of the research and teaching models to deliver both graduates and research significantly more valued by our society and of value to our economy.
His passions include photography, cycling, skiing, performance and recording of renaissance dance and song and things technological. He enjoys greatly a shared passion for gardens and travel with his wife – she designs and makes them; he photographs gardens from around the world and publishes a book about them now and then too. His landscape photography therefore intersects with both things green (gardens) and white (mountains). Technology enters the arena with the production of highly immersive multi-megapixel images, whose content you can explore interactively. You can explore a sample of traditional and immersive imagery on this site. The site tries to reflect its logo – life both imaged and imagined.